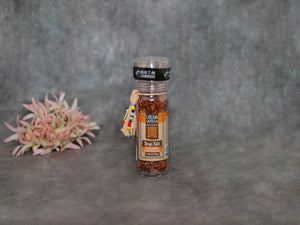 SERRV International
Braai Salt Blend 70g
Regular price
$60.00
$0.00
Tax included.
Expire 30 November 2020
Who made this product: Serrv International

Through their work with 90 community-based organisations in 34 countries, SERRV gives thousands of disadvantaged people the opportunity to sell their products so they can support themselves. Thank you for your purchase, which will have a direct impact on the life of the artisan and their family.