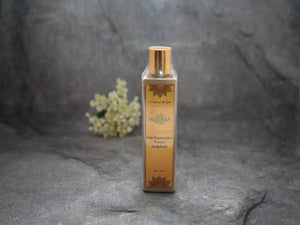 Green The Gap Enviro Solutions PLT (Swechha)
Hair rejuvinator powder
Regular price
$165.00
$165.00
Tax included.
100g. Directions: Mix required quantity in water, onion juice or butter milk. Apply this paste on entire scalp area and cover it with a cap for one hour. Wash off with water. For best result soak in onion juice.
Who made this product: Green the Map

Green the Map (former Green the Gap) was set up by the NGO Swechha in Delhi (India) as a way of raising awareness on environmental issues and providing secure employment with reasonable wages for disadvantaged people. Green the Map uses juice cartons, rubber vehicle tires, and waste fabrics sourced locally in Delhi. New, high quality products are made with items that have been thrown away, giving them a second life. Nothing is wasted.
---
More from this collection