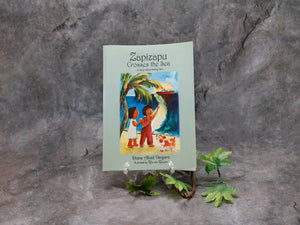 Trafford publishing
Zapizapu Crosses the sea
Regular price
$60.00
$0.00
Tax included.
Zapizapu Crosses the sea(a story about being fair)8x10inch
Who made this product: Trafford Publishing

In 1995, Trafford Publishing offered on-demand book publishing services, sparking the beginning of what would become the independent book publishing industry. Today, Trafford proudly boasts the publication of works by 10,000 writers from over 120 countries, all while breaking free of the stigma of condescension from the world of traditional publishing, producing books that are of a high literary quality. Your purchase of Trafford books gives voice to authors who otherwise would have none, and continues to ensure the quality of such publications, from the words on the page to the very page itself.